Product Development | Branding | Compliance | Market Strategy | Distribution | Sales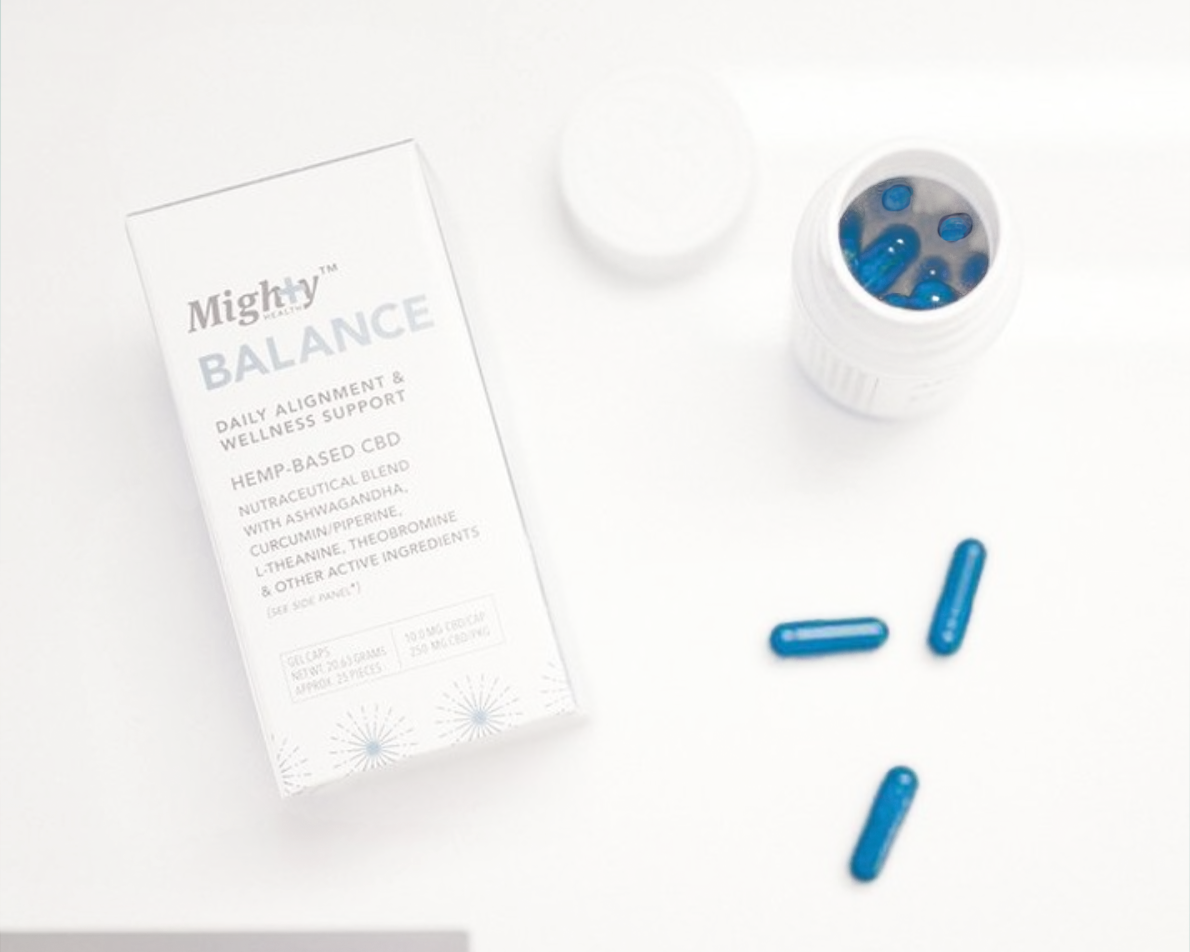 Mighty Self taps Cultivating Wellness to Transition into CBD
Mighty Self, which makes functional capsules compounded with cannabinoids and carefully-selected herbs and supplements, got its start in the regulated California cannabis market. When the founders saw an opportunity in hemp-derived CBD and wanted to extend their line into this bigger marketplace, they came to Cultivating Wellness.
Cultivating Wellness worked with Mighty Self to ensure that their Balance product -- capsules that combine hemp CBD with adaptogenic compounds like ashwagandha, curcumin, theobromine, l-theanine, and other premium quality bioactive ingredients -- could survive and thrive in the wider world.
Extending a product line from the regulated cannabis market to the general marketplace is not simple. While the regulated cannabis markets are tightly controlled, they are not subject to many of the rules and best practices in the consumer market, to say nothing of the difficulties of connecting with target customers in a much bigger, noisy environment. In particular, manufacturing certifications, label compliance (both with FDA rules and CBD best practices), go to market strategies, and messaging are all radically different, requiring adherence to separate regulations and norms.
Cultivating Wellness helped Mighty Self to ensure that the Balance packaging is fully compliant with FDA regulations and also adheres to the evolving best practices for CBD labeling. We also worked with the brand to create a go to market plan appropriate to the company's manufacturing capacity and ability to scale. And now we are executing the sales plan, bringing Mighty Balance to customers in general retail spaces throughout the United States.
Get in touch if you would like to find out about carrying Mighty Balance.